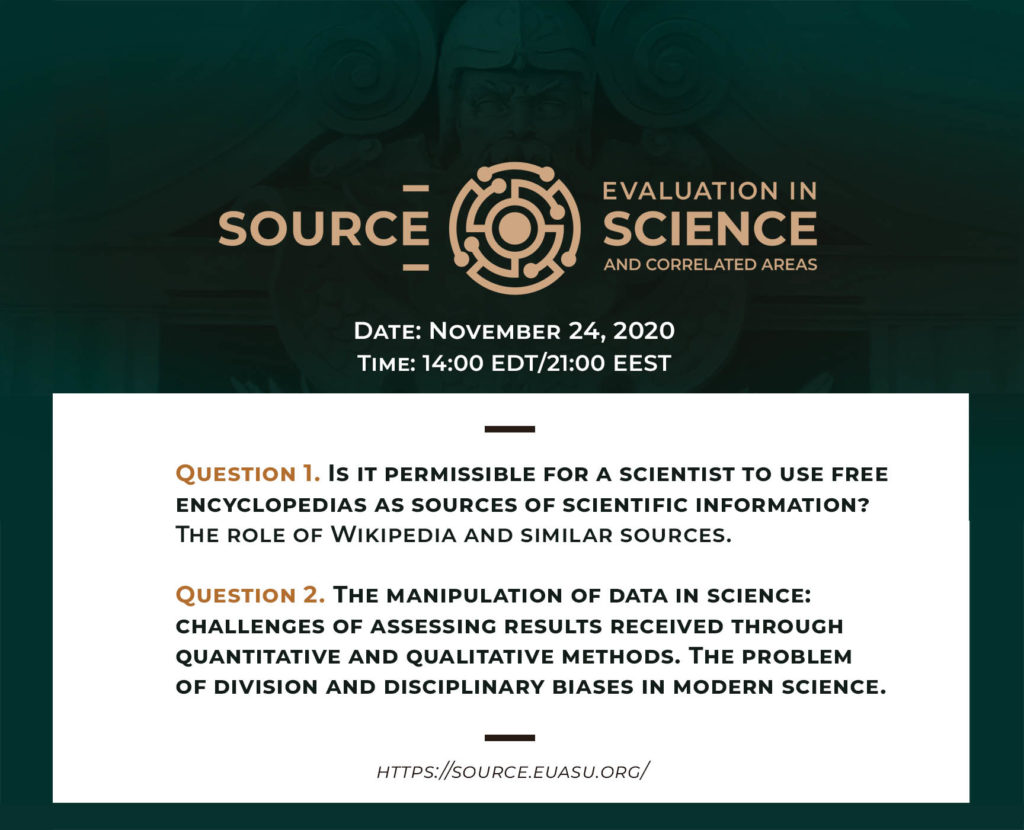 Speakers:
Dr. Massimo Introvigne
Dr. Geoffrey Brian West
Dr. Oleg Maltsev
Ph.D James Finckenauer
Dr. Athina Karatzogianni
Lutsyuk Anatoliy
Moderator: Kanykei Tursunbaeva
Date: November 24, 2020
Time: 14:00 EDT/21:00 EEST
Question 1. Is it permissible for a scientist to use free encyclopedias as sources of scientific information?
The role of Wikipedia and similar sources.
Question 2. The manipulation of data in science: challenges of assessing results received through quantitative and qualitative methods.
The problem of division and disciplinary biases in modern science.
It was broadcasted by "Granite of Science" on Facebook, please click here to watch it.