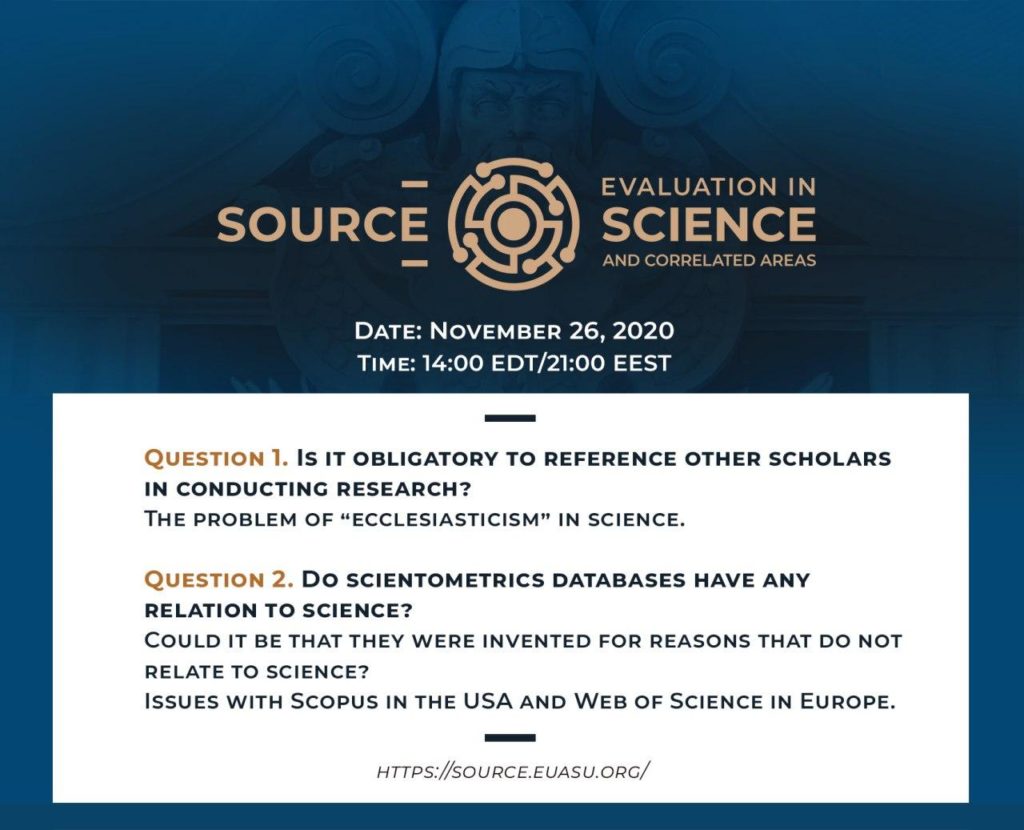 Date: November 26, 2020
Time: 14:00 EDT/21:00 EEST
Speakers:
Dr. Lucien Oulahbib
Prof. Maxim Lepskiy
Iryna Lopatiuk
Ph.D. Vladimir Skvorets
Ph.D. Oleksandr Sahaidak
Moderator: Kanykei Tursunbaeva
Question 1. Is it obligatory to reference other scholars in conducting research?
The problem of "ecclesiasticism" in science.

Question 2. Do scientometrics databases have any relation to science?
Could it be that they were invented for reasons that do not relate to science?   
Issues with Scopus in the USA and Web of Science in Europe.
It was broadcasted by "Granite of Science" on Facebook, please click here to watch it.