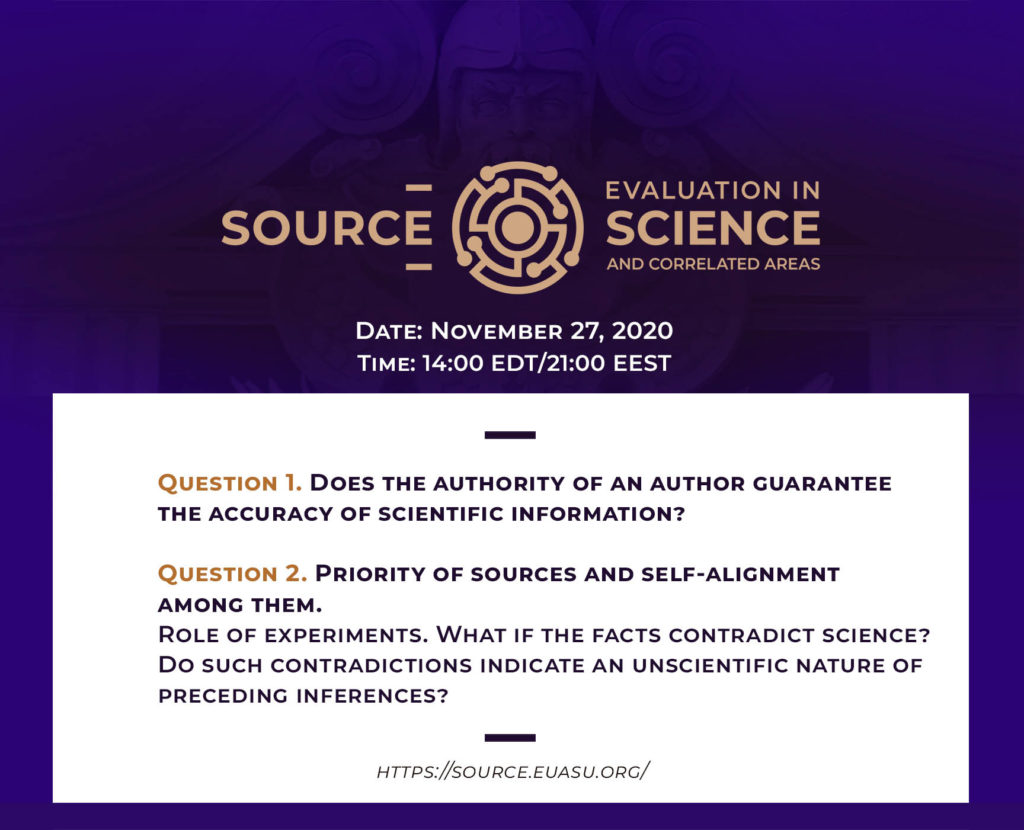 Speakers:
Dr. Emilio Viano
Dr. Jerome Krase
Dr. James Finckenauer
Dr. Bernardo Attias
Prof. Maxim Lepskiy
Moderator: Kanykei Tursunbaeva
Date: November 27, 2020
Time: 14:00 EDT/21:00 EEST
Question 1. Does the authority of an author guarantee the accuracy of scientific information? 

Question 2. Priority of sources and self-alignment among them.
Role of experiments. What if the facts contradict science? Do such contradictions indicate an unscientific nature of preceding inferences?
It was broadcasted by "Granite of Science" on Facebook, please click here to watch it.